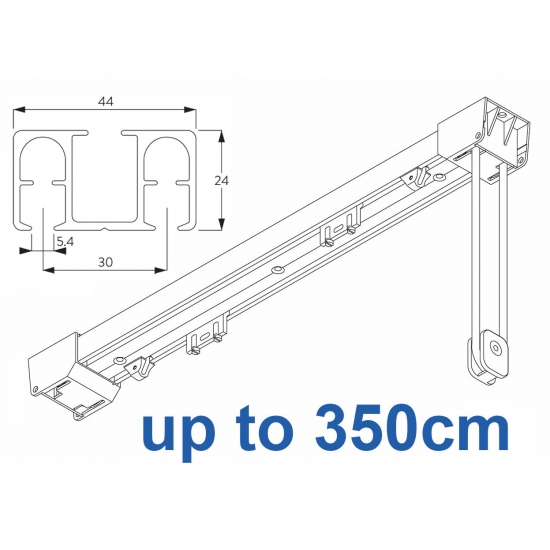 -10 %
6370 Satin Silver up to 350cm Complete
6370 in Satin Silver only.
Can be cut down. (special tools are normally requied)
Comes complete with: 300cm cord drop 10 (per metre) x 6098 Roller Glider with eye
Note: Lengths over 600cm will be in 2 pieces joined.
For bent tracks please email us drawings and photos of your window.
For custom build systems please also email us with your requirements.
NOTE: For Face fix you require parts 3239 & 6369 (Must be ordered seperatly). Please see 'Related Products' above.
This system is manufactured at the main Silent Gliss factory only and are taking 20 working days approximate. Then normally next work day delivery but not guaranteed.
Price:
£479.15
£431.23
(inc. vat-tax)