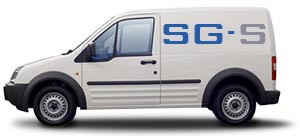 Due to the problems with people isolating we have been advised by all carriers they cannot guarantee their delivery times until further notice.
This is affecting orders with rails.General parts that are sent by Royal Mail do not seem to be affected at this time.
Please bear this in mind when ordering, orders with rails are taking 1 to 3 working
days to get delivered sometimes longer.
There are also problems with the tracking information due to staffing issue at the carriers.
This is affecting all suppliers and carriers at this time.

If you need to conatct us, please email us at sales@sg-s.co.uk