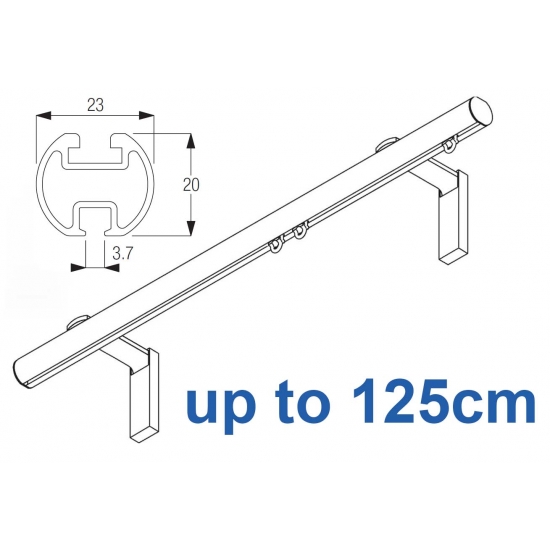 -25 %
1003M 23mm Metropole Silver, White, Matt White, Ecru up to 125cm complete
1003 23mm Metropole. Can Be Cut down.
As standard comes complete with:
0706 End Covers
3070 Twist Eye End Stops
3533 Gliders (16 per metre approx)
3134/2 60mm Brackets with 3133 Bracket Covers.
For longer lengths than 6 metres (4 metres in Chrome) the rail would have to be in 2 pieces, please contact us.
For other options not listed please contact us.
Price:
£100.86
£75.66
(inc. vat-tax)